This is my first Ho track layout, not much of a plan was used although Stage 2 was planed from Stage1 as I figured out a way for the track using flextrack, 18"R Tyco curves (2 x 45°) and 2 sections 15"R lima track, Track is held with self tapper screews clamping sleepers, this is so i can change it round without removing pins allowing great flexability lining up joins. When the layout is finilised i can put in track pins remove seft tapper screews and fill the holes with ballast The layout consists of 2 ovals with the inner oval raised on one side so track form points on outer road can pass under the inner oval and then join it, there is also a second road from the inner road to the outer road
a Lima Shunter with Daisy's face OO scale.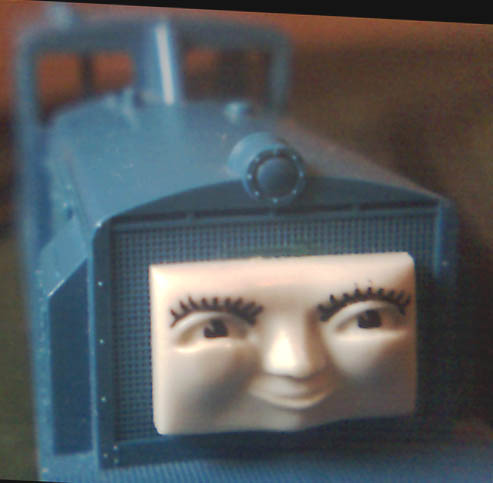 Hornby Percy OO scale.